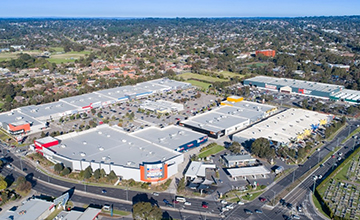 Spotlight Property Group
Spotlight Property Group (SPG), manages the Spotlight Group's world class diversified portfolio across Australia, New Zealand, the US as well as the growing store network in South East Asia.
These are predominantly retail centres including flagship properties at: Bennetts Green, South Melbourne, Frankston Homemaker Centre, Carnegie and Christchurch.
The independent management team comprises of 25 members with extensive knowledge of asset management, sales, leasing, financial reporting and development management. In addition to this, SPG maintains a strong network with other major Australian retailers such as Harvey Norman, Super Retail Group, Bunnings and Woolworths and industry groups including the Large Format Retail Association.
SPG is responsible for all new site identification for Spotlight, Anaconda and Harris Scarfe, as well as the planning, leasing, maintenance and renovation of the existing portfolio, and acquisitions and divestments.
The SPG portfolio covers approximately 1,500,000m2 of land, over 400 individual tenancies and 55 assets. Major external tenants include Woolworths, Bunnings, Coles, Aldi and Dan Murphys. The property group is constantly exploring new and innovative energy efficient and sustainable construction methods and operations and always looks to like-minded retailers as tenants.
The company focuses of edge of centre assets, neighbourhood centres, large format, residential opportunities, hotels and service centres.