Spotlight Retail Group
Although SRG may own and operate multiple brands, one of the critical elements that bind them together is a shared set of values: People, Success and Excellence.
The SRG shared services model has enabled SRG to look at other retail businesses, and in some cases, purchase, nurture and ultimately sell them back into the market.
SRG sources its merchandise from all over the world. Whilst many products are sent to the various stores from suppliers, many are also shipped directly from SRG warehouses, where they are distributed to all the stores in both brands. 25 years ago, SRG opened a 240,000 square foot fulfillment centre in Laverton, an industrial suburb in Melbourne. With an optimised modern fulfillment processes, the logistics team is well positioned to support SRG's ever increasing growth.
Spotlight, Anaconda and Harris Scarfe's dedicated support teams are located at the SRG Support Group in South Melbourne, Port Melbourne and Ningbo, China. These teams include the buyers, operations, logistics, marketing, customer service, property, accounting, administration and information technology teams, which support all retail outlets within the Spotlight Retail Group.
SRG represents the best value and choice for millions of loyal customers who regularly shop at their local Spotlight and Anaconda stores, making SRG one of the most successful and fastest growing retailers in Australasia.
Spotlight's VIP Club, has five million members and Anaconda's Adventure Club has two million members. Both are segmented and marketed to directly based on their interests and spending habits. This loyalty program is free, and enables members to receive prior notice of sales, exclusive discounts, invitations to events and competitions.
The Advertising Team includes designers, photographers and pre-media experts who create and produce an extensive range of SRG marketing collateral, such as the 4.5 million Spotlight catalogues that are distributed 22 times a year for letterbox drops and newspaper inserts. This team is also responsible for the extensive national TV and press product advertising campaigns that are run each week. It holds the portfolio for online web development and maintenance and all in-store point of sale materials.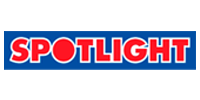 From its humble beginnings in the 1970s as a single dress fabric stall at Queen Victoria Market, Spotlight has grown to include 130 sew, craft, party and home decorating superstores, with outlets across four countries.
The unique offering of an extensive product range and knowledgeable staff in a one-stop shopping destination has cultivated a strong and loyal customer base, as evidenced by the strong membership take-up of the VIP Club loyalty program. As one of the most successful and fastest growing retailers in Australasia, Spotlight is able to source products throughout Australia and the rest of the world; which enables them to deliver the exact products customers require, at the best price available.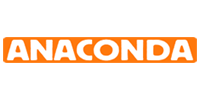 Anaconda was established based on the concept of creating Australia's largest camping and adventure superstore specialising in camping, fishing and sports.
Anaconda offers a unique experiential shopping experience that aims to entertain and educate customers thereby making Anaconda Australia's only one-stop-shop for outdoor adventure and sporting equipment. Inviting customers to try and test the equipment sold is key.
Founded in 1975 by mountaineer Rick White, Mountain Designs has long provided superior and innovative goods to adventurers across the globe.
White launched the brand to meet the needs of the burgeoning mountaineering community. His passion for providing high quality products could only be matched by his appetite for adventure – an adventurist attitude and visionary spirit that is still highly regarded among climbers today. It is this 'Born of the Mountains' philosophy that has been at the heart and soul of the Mountain Designs brand for the past 44 years.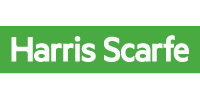 Founded in 1849 as Adelaide's own Department Store, Harris Scarfe has navigated over 170 years of change to become what it is today.
With a vision to help Australians feel proud about themselves and their home, the focus is on delivering quality products and well-known brands at promotional prices that are the best in the business.
In its 20-year brand heritage, KOO has grown exponentially, positioning itself as the number one, private-label brand in the Home Interior market.
KOO has also solidified itself across an assortment of product ranges and household types, appealing to the mass market in the good-better pricing tiers.